Success through innovation
Always one step ahead
Always one step ahead for over 40 years
A manufacturing company should never concentrate exclusively on their own products, but also keep an eye open on the overall market and its needs. That is why we invest in the future, in order to inspire our customers. This is a policy we at herotec have followed for decades! Very often there is a demand in the newbuild or renovation / modernisation sectors for innovations that no one had thought of before. One of these is our heated floor partner concept: the complete floor, including the heating comfort of the end user from a single source –one solution, one interface. We take care of it!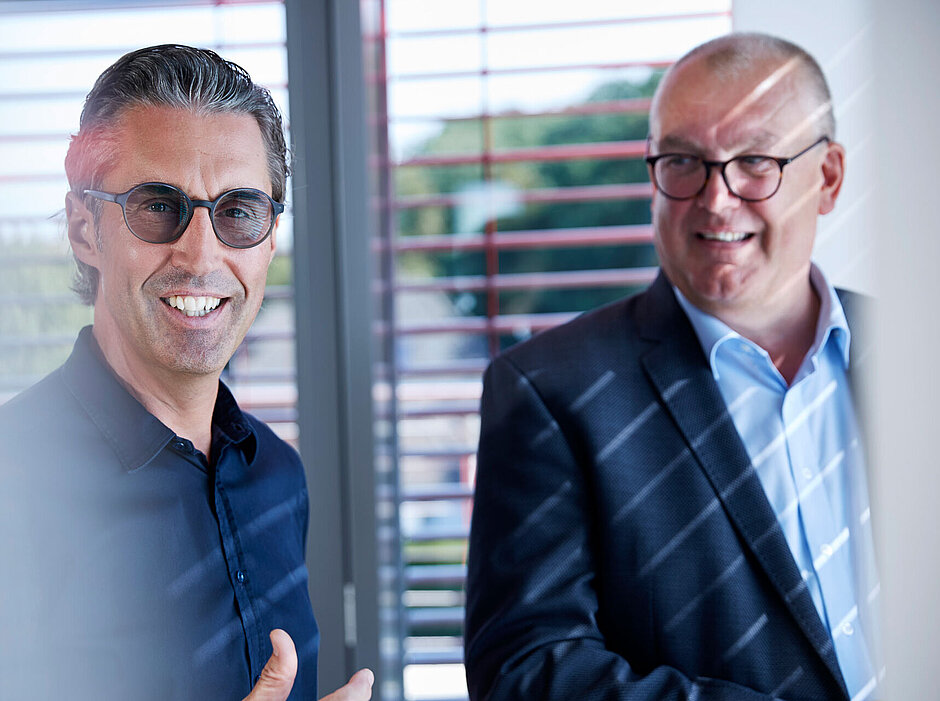 The family business was founded by Wolfgang Heuser in 1980. Then as today, the core business was the development and production of components for underfloor heating systems. Today, these have been joined by wall / ceiling heating and cooling systems, as well as various additional services.
We have continued to invest in research and development ever since the company was founded. For example, in 1984 Wolfgang Heuser had already produced and patented 'Heroflex', the first overlap-welded aluminium composite pipe. Without this solution, today's market would be unimaginable.
In 1999, Wolfgang's son Thomas took over the helm and concentrated the power of the company on manufacturing system components in an industrial alliance with its own distribution network. Right from the start, particular attention was paid to development of system components for building renovation. Today the company is therefore still continually expanding the Ahlen site. Currently, the company site occupies about 35,000 m². With 55 employees, several trainees and about 8,000 m² of production and warehouse space, herotec is ideally prepared to meet the challenges of the future.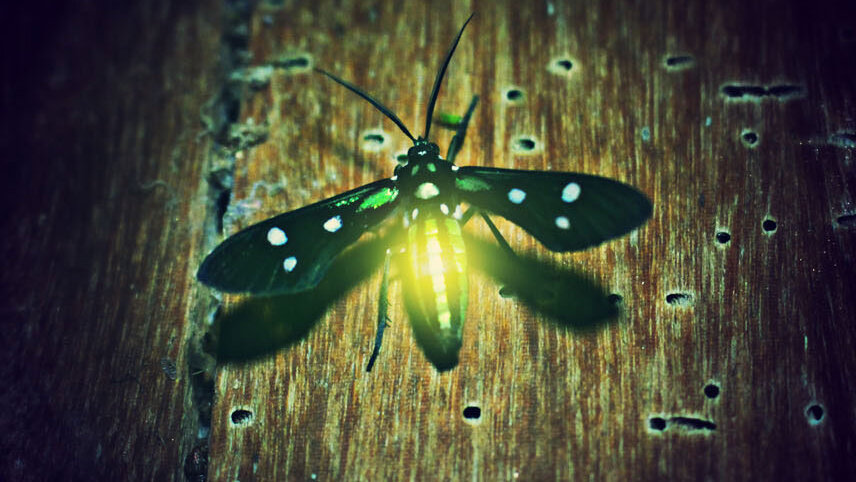 We are promoting a sustainable approach in the form of electric underfloor heating
An important investment in the future was our purchase of Electrical Heating Concepts GmbH (EHC) in 2021. We have thus expanded our product range to include electrical surface heating and trace heating systems. A step that is strongly influenced by the topic of sustainability. We are fully convinced of the growing trend towards heating buildings with electricity from renewable sources. At the same time, we want to act confidently as pacemakers, pointing the way ahead in a changing market. In today's construction industry, ecology and "green thinking" are a must. Promoting the development of products for a sustainable future, we are progressing in leaps and bounds.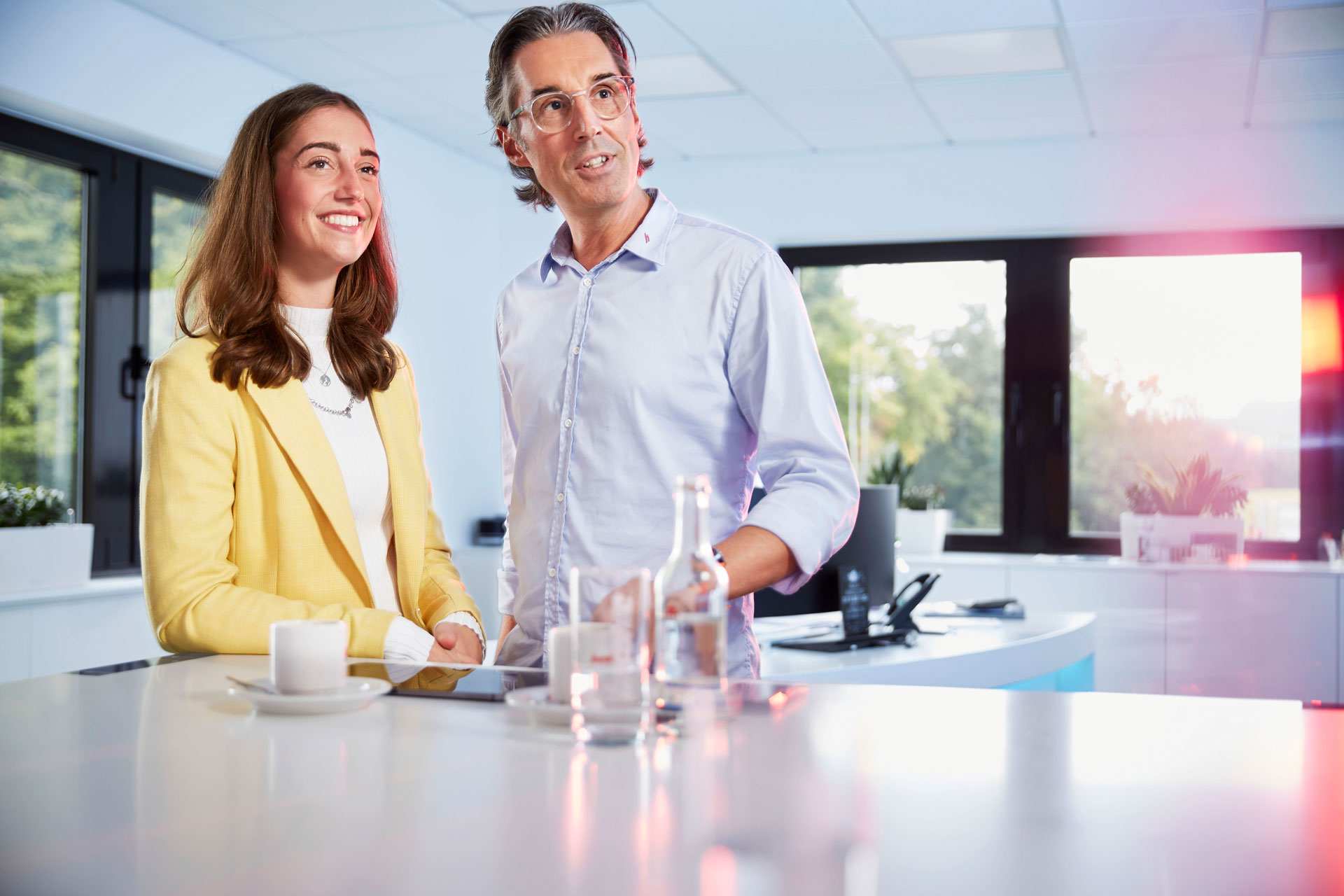 We don't think in terms of years, but of generations. Our sense of responsibility for the future is not just about products, materials and energy. In the person of Kim Heuser, the daughter of Managing Director Thomas Heuser, the next generation of our family-run business is already active: young, well-educated and full of thirst for action. She is currently taking care of the Company's communication - both internally and externally. This lays the groundwork for our future course at an early stage.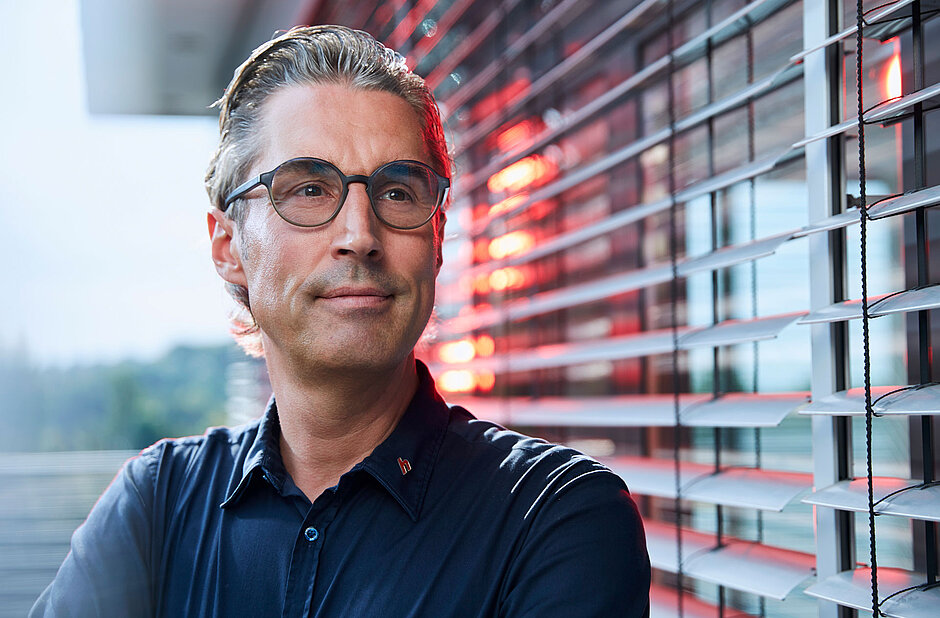 We at herotec are a family business and that is exactly what we focus on. As in a family, we nurture the partnership with our customer base. Finding a path to the solution together – that is our ambition.
Since I took over the helm from my father in 1999, my team and I have continued to pursue this idea. With considerable success, as numerous customer responses confirm. That is only possible by adopting a standard that exceeds what is required.
With our knowledge and extensive experience we actively support our partners throughout all stages, from planning, advice on site, as well as tendering and installation including the acquisition of new customers. We understand the requirements of the market.
Do you have any questions about our offer or our products? Then just get in touch with us! We are happy to be here for you.
Here's to good collaboration!
Yours truly
Thomas Heuser