Drinking water quality
for hot and cold requirements
Compliant with the German Drinking Water Ordinance
Our drinking water is one of the most valuable goods we possess. It is existential for our survival. It therefore has to be protected in the best way possible. The Drinking Water Ordinance was drawn up in 1975 specifically for this purpose. This has the character of law and is therefore mandatory. We at herotec place a lot of trust in the regulation and implement the requirements 100% with our products, so that your drinking water is fully protected! For example, we only use materials that harmless to health. In addition, our pipes and fittings are protected against contamination with a stopper until they are used on the site. In addition to the requirements of the regulation, we are also interested in simplifying the work of the installer. That is why we are constantly developing our products in order to enable you and the installer to make rapid progress on site.
System solutions for drinking water systems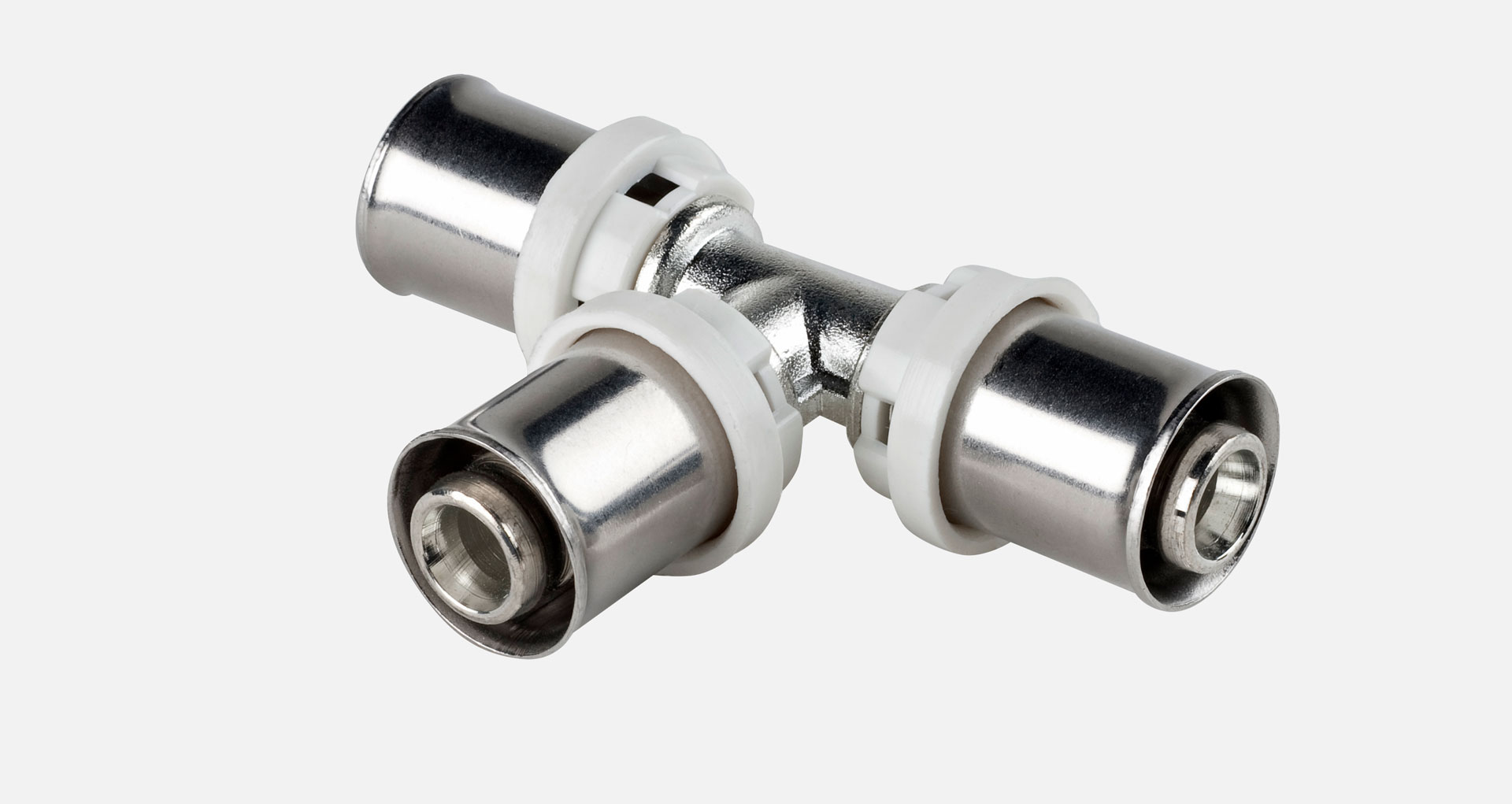 tempusPRESS PLUS
The press fitting system comprises all common fittings in the range 16 to 75 mm, from sockets and elbows to reducers and tees. The system can be used for heating and drinking water installations as well as for oil-free compressed air lines.
Compressible with various pressing profiles
Materials are harmless to health
German and international product tests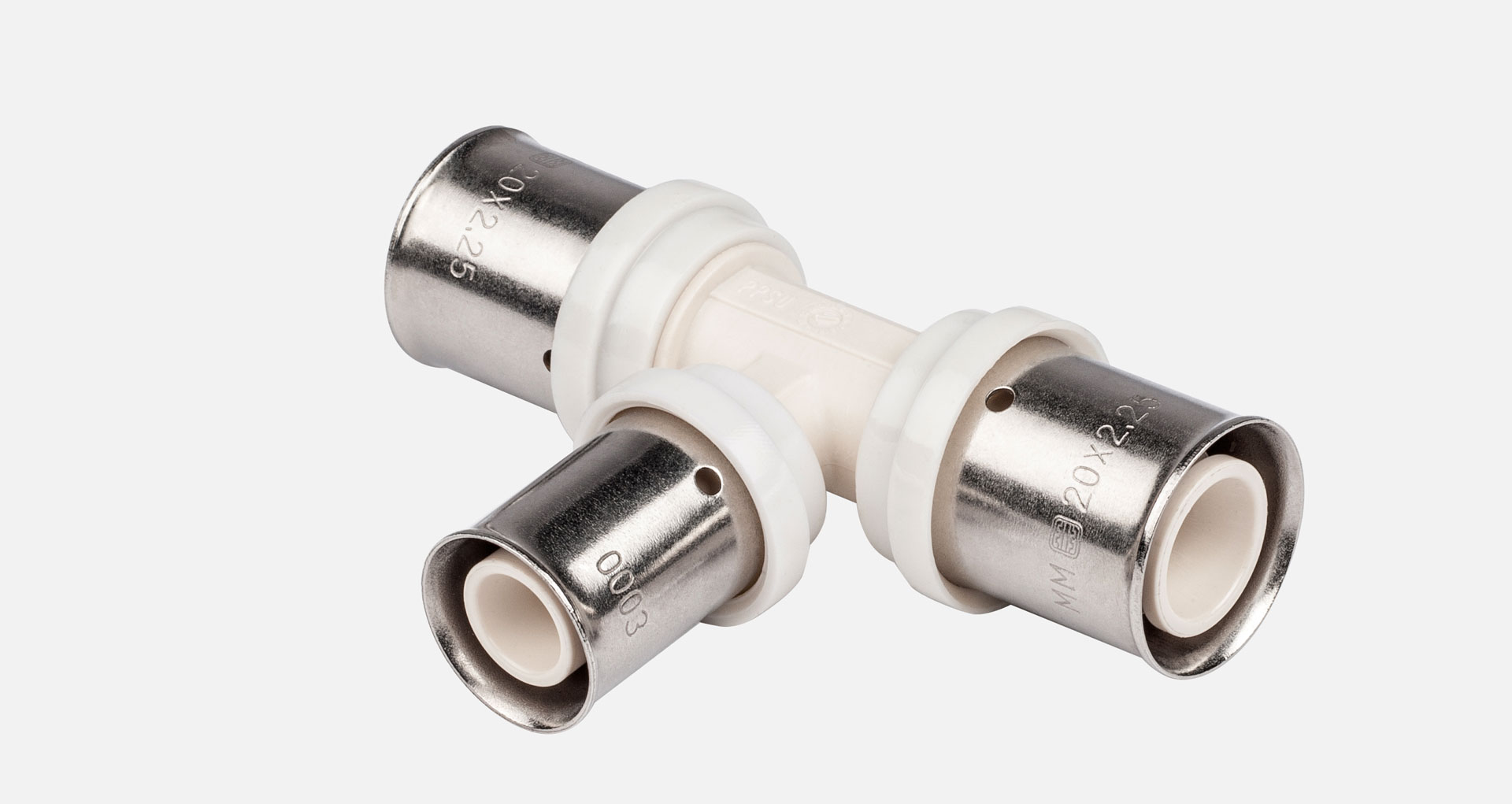 tempusPRESS PLUS PPSU
This versatile press fitting system is particularly stable due to the base body made from PPSU (polyphenylsulfone), a technical plastic with high impact resistance. It can be used in both the heating and sanitary sectors in the dimension range 16 to 40 mm and also in oil-free compressed air lines.
Meets the requirements of the German Drinking Water Ordinance
German and international product tests
High temperature and pressure resistance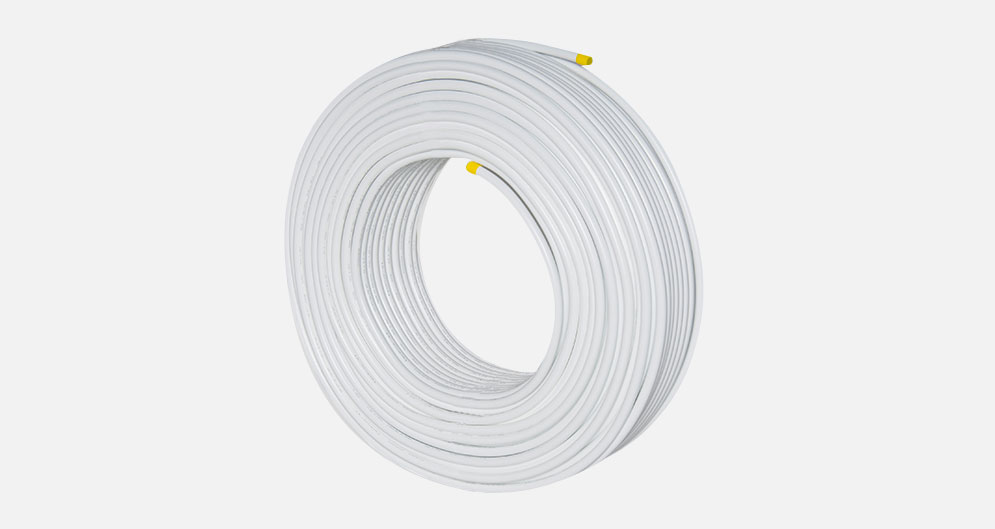 Tempus-al metal-plastic composite pipe
The ideal complement to all tempusPRESS systems. The herotec composite pipe in the range 14 to 75 mm consists of five layers and is 100% oxygen-tight due to the overlapping welded aluminium layers. It meets all of the requirements of the German Drinking Water Ordinance as a drinking water pipe for cold and hot water. Compressed air and heatings pipes are also among the range of applications.
Quality-tested and externally monitored quality
Continuous operating temperature up to 70°C
100% oxygen-tight pipe wall
tempusPRESS – the modern way of pipe installation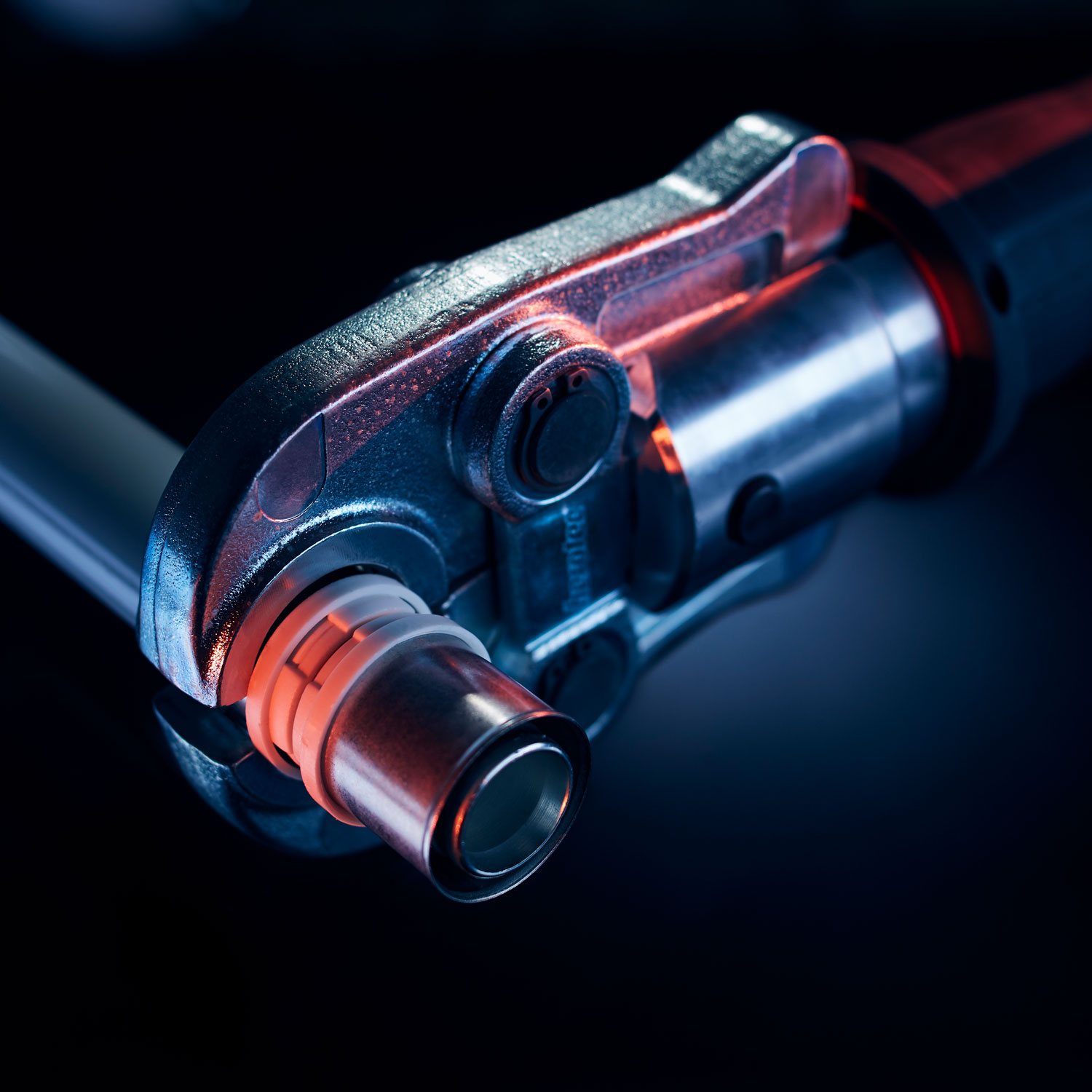 Versatile in use
Today press-fit technology is the most widely used method in the field of pipe laying. As a result, installations can be completed in a short time. With our tempusPRESS PLUS and tempusPRESS PLUS PPSU systems, we at herotec offer a wide spectrum for multilayer composite pipes, as well as Tempus-al. Whether it is a heating, sanitary or compressed air installation, the characteristics of the system are optimally tailored to the needs. The result is a clean and long-lasting installation, which is dimensionally stable but nevertheless flexibly laid. Furthermore, the press-fit system is 100% oxygen-tight, due to the overlap-welded aluminium pipe jacket core. This property is indispensable for an efficient heating system.
A broad portfolio
The tempusPRESS product family includes numerous fittings. These are available in dimensions from 16 to 75 mm. The fittings are pressed with the established press profiles TH, U, H, RF and MT. There is a viewing window in the press sleeve to check the insertion depth. This minimises installation errors. The product family also includes various components that will enable you to make rapid progress on site. These include installation tracks and impact sound kits, as well as transition fittings for various thread sizes and radiator connections.
Our service management for you
Advice
Customer-focussed and from a single source
---
Your heated floor is our job! At herotec we can provide comprehensive advice as to which floor construction is the right one for you. Overcoming hurdles such as low installation height or difficult subsoil conditions are just part of our everyday business. With our heated floor technicians you get a partner on hand who understands his craft and will guide you to your individual surface heating system.
Planning
The latest planning tools for your heating comfort
---
Detailed planning is essential for an individual heated floor solution with an efficient mode of operation. This is where we make use of our modern digital herotec planning tools, which result in a comfortable surface heating system. Dead legs / dead end pipes or missing drawings for future building operations are now a thing of the past.
Installation
Installation of the entire surface construction by qualified specialists
---
The installation of a surface heating system must be precisely adapted to the site conditions and must conform to the design specifications – otherwise later problems are inevitable. For this reason, we only use qualified and trained technicians who proceed according to the current state of the art. This is how we ensure that you will also get the comfort you required.