As slim as a supermodel: the tempusFLAT KLETT system from herotec is really thin with an installation height of just two millimetres. Its synthetic fibre layer is the perfect solution for the subsequent installation of a panel heating system - on any base. Strong: the Velcro technique between the tube and the synthetic fibre is unshakeable. All without extra tools or fastening points. Studded is a thing of the past.
Short installation times - minimal offcuts.
Extremely economic.
Straight from the roll to the substrate and minimal offcuts: something the studded panel cannot match. The tempusFLAT KLETT system is the specialist for every modernisation project. Including the simplest possible installation. The fleece is trimmed to size with scissors or a cutter knife. The tube is securely fixed to the Velcro surface. Finished. One-man installation without special tools. That's how simple perfect modernisation can be.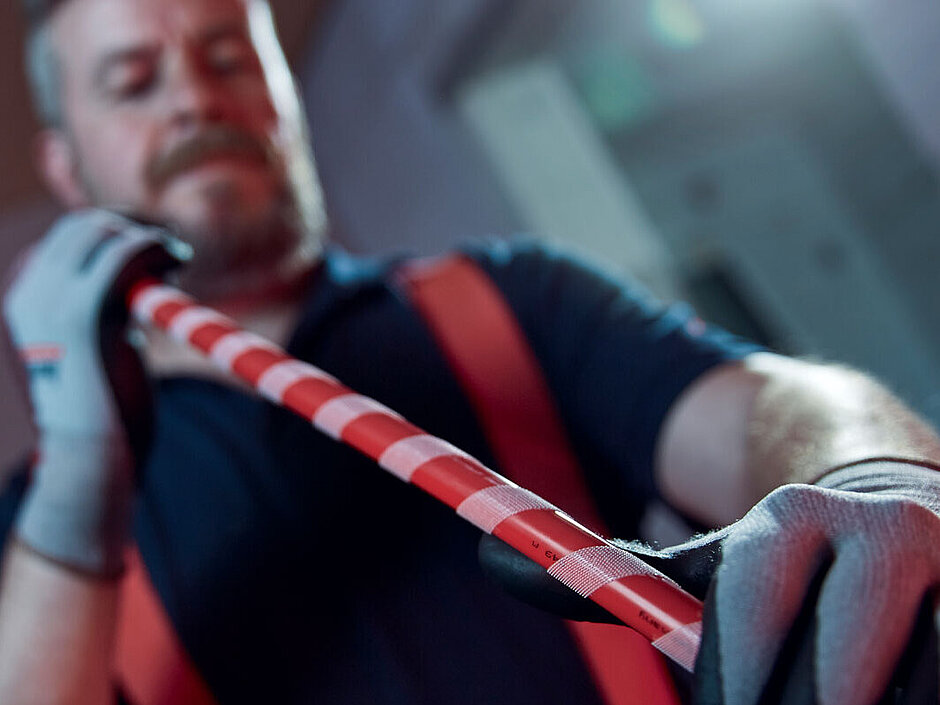 Environmentally friendly and fast: the tempusFLAT KLETT system scores points with minimal offcuts, little waste and effective one-man installation - without the need for special tools. This means: simple production of large areas with significantly reduced time. And noticeable cost minimisation for the building owner. Another benefit: up to 90 percent lower transport volume compared to conventional stud panel systems.
The result: excellent outcomes.
For building owners and fitters.
Especially quick and easy to install: the advantages of "slim heat" from the tempusFLAT KLETT system are obvious.
Different system variants always offer the right solution for different requirements. From the thin composite construction (installation height ≥ 15 mm plus top panel) to the slimline optimisation of footfall sound properties (up to 28 dB and minimum installation height 50 mm). The herotec system adapts precisely to individual needs.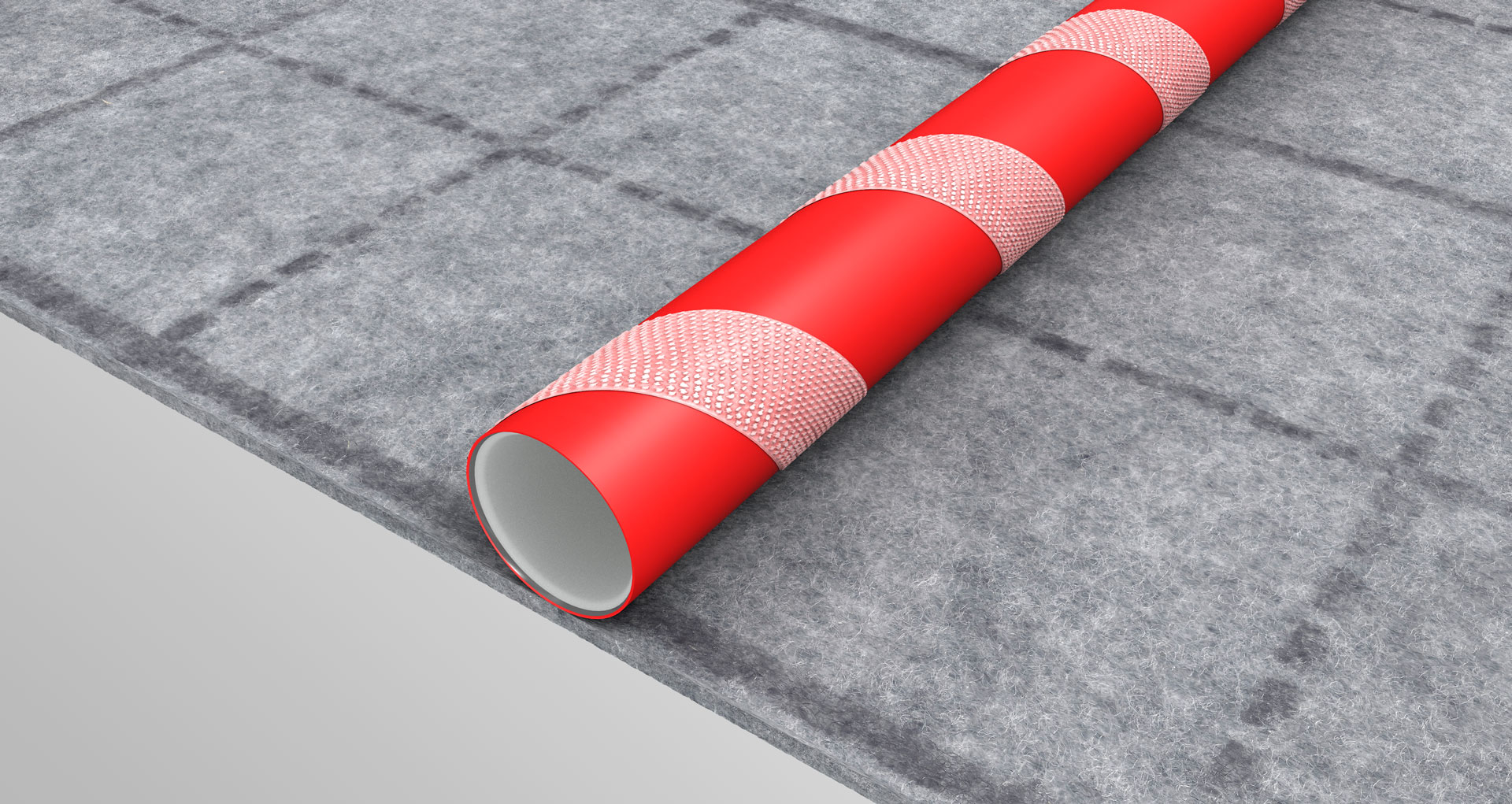 tempusFLAT KLETT
With this solution, you can quickly and easily create an adhesive surface on insulation installed on site or directly on a solid substrate or wooden floor. The only 2 mm thin element made of synthetic fibre is fixed to the substrate by the adhesive applied on the back. The Velcro tubes from the herotec range can then be attached by one person alone.
Self-adhesive back
Strong Velcro effect
Extremely low installation heights
Fast and simple installation
Pipe spacing free to choose
tempusFLAT KLETT DS
The perforated mats made of 2 mm thin synthetic fibre fabric can be easily cut and laid. The corresponding herotec pipes are glued onto the prepared substrate and then the thin-layer screed or smoothing compound is applied. The holes produce a secure composite structure.
Strong bond with the base
Ideal for refurbishment
Installation heights possible from 15 mm
Self-adhesive back
Pipe spacing free to choose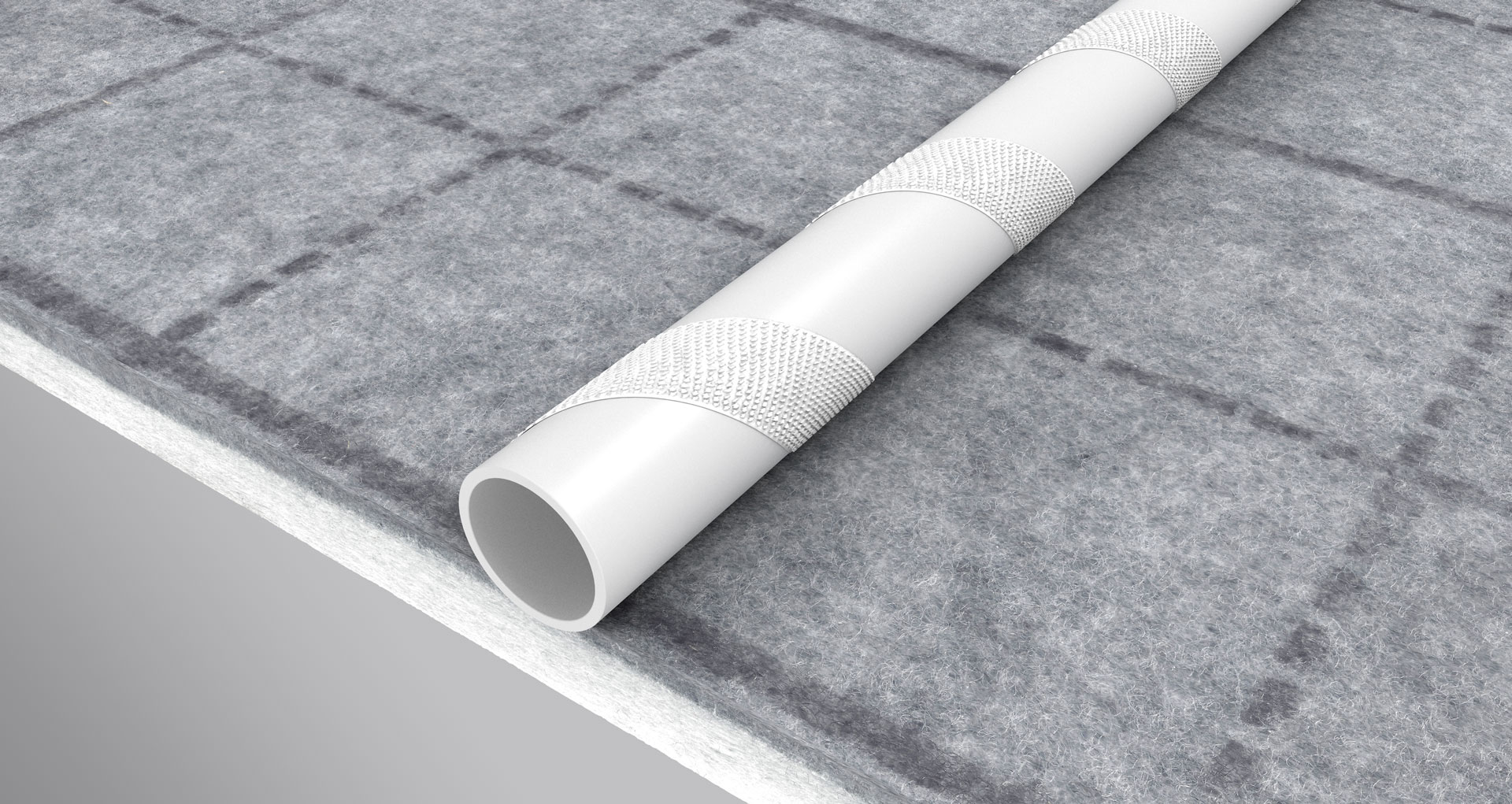 tempusFLAT KLETT dB
Achieve a footfall sound improvement of up to 28 dB with a minimum of effort - this solution makes it possible. The roll consists of a synthetic fibre top layer with a thickness of just 2 mm and a strong Velcro effect. In addition, an 8 mm footfall sound insulation fleece laminated underneath is applied at the factory to reduce noise.
Up to 28 dB footfall sound improvement
Installation heights possible from 50 mm
Ideal for refurbishment
Shortened assembly times
Pipe spacing free to choose